Concrete Answers Series for Architects, Engineers and Developers |
Click here for more answers

Green Rooftops
Made fast, smart and economical with concrete.
Using Hydrophobic Pore-Blocking Ingredients (HPI's), waterproof concrete systems have proven themselves to be fast, smart and economical—this can boost the greenroof industry.
These systems are fast because waterproofing is done right at the time of concrete placement, with no extra steps. They are smart because the technology is backed by a proven track record of over forty years and is not vulnerable to damage, reducing the liability of all parties. HPI's actually reverse the normal absorptive nature of hardened concrete, making it physically water-repelling and non-absorptive so it won't transmit moisture, dampness, or the salts and acids that the moisture may contain.

These systems are economical because of the initial cost/construction savings, as well as the significant long-term savings. Both bring down the cost of owning a structure with a green roof.
When truly waterproof concrete is specified for a green roof application, the owners know that they have a system which will not wear out or ever need replacement. They also know that if problems occur, there is a very simple identification and repair process that eliminates any need to disturb the growing medium.
NRMCA Specifier Webinars
Continuing Education for Architects, Engineers, Developers and Owners

Earning LEED® Credits by Utilizing Ready Mixed Concrete
Take a detailed look at the growing role played by ready mixed concrete in green building design and construction, including an overview of the LEED Green Building Rating System.

The Quantifiable Advantages of Concrete Parking Lots
With a free copy of NRMCA's Concrete Pavement Analyst (CPA) software, learn to produce detailed life-cycle cost comparisons of concrete and equivalent asphalt pavement designs.

Designing and Specifying Pervious Concrete
(Two-part Webinar)
Learn about pervious concrete pavement systems, engineering properties and construction techniques, including specifics to consider when drafting pervious concrete specifications.
These Webinars are AIA—registered and earn Professional Development Hours for participants.
Thanks to our Website Sponsors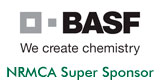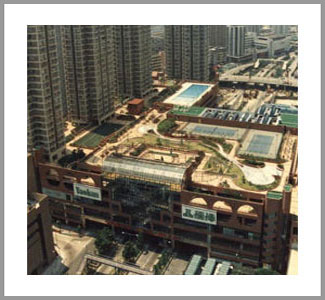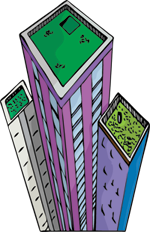 Concrete is produced locally from abundant natural resources
Concrete can be made with reclaimed industrial materials that would otherwise burden landfills
Recycled materials in concrete reduce CO2 emissions
At the end of a concrete building or pavement's usable life, concrete can be recycled
Pervious concrete percolates stormwater into soil, recharging aquifers and preventing polluted runoff from overwhelming streams and lakes
Concrete's thermal mass reduces temperature swings in buildings and conserves energy
Use of Insulating Concrete Form for above-grade wall systems provides for increased R values, reducing heating, cooling and infrastructure costs
Concrete's light color reduces the heat island effect, lowering urban energy use
Concrete's light color reflects more light at night, reducing lighting infrastructure and energy costs
Impervious concrete roofs support green landscaping, reducing water runoff and reducing heat island effect
Concrete structures are durable
Concrete helps achieve LEED certification
Thanks to Dave Frentress of CalPortland
(fromerly Glacier Northwest) for providing much of the original content for this site.